3
MIN READ
A campaign immensely supported by Bro. Eliseo F. Soriano of the Ang Dating Daan religious group, Isang Araw Lang (Just One Day) advocacy, is celebrating its fifth anniversary with intensified call for free medical and legal services from experts and professionals.
Armed by the mission of creating a better community "by inspiring a chain of good deeds through simple acts of kindness", the Isang Araw Lang advocacy encourages everyone who have the capacity to help to lend their hands to the less fortunate for free even for a single day.
The Evangelist's Influence on Isang Araw Lang
Inspired by the Holy Scriptures, Bro. Eli has been relentless in teaching the doctrine of grabbing every opportunity to do good to everyone as such act will do no harm, either to the doer or to the benefactor.
This wisdom of doing good shared by the International Evangelist at Members Church of God International (MCGI) services prompted UNTV CEO Daniel Razon to launch the Isang Araw Lang campaign in February 2009.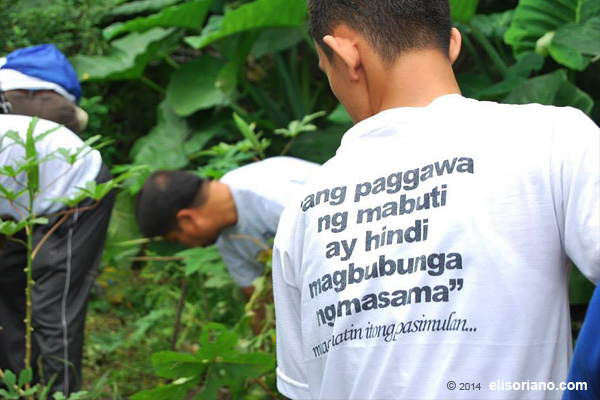 Isang Araw Lang advocacy carries the "Ang paggawa ng mabuti ay hindi magbubunga ng masama (Good deeds will bear no evil fruit)" tagline, which encapsulates the reason for the wide-ranging free services –medical, dental, legal, transport, and educational –launched by UNTV.
A Big Support from MCGI's Presiding Minister
Bro. Eli serves not only as an inspiration but also as a major supporter of the Isang Araw Lang campaign, together with the religious group he leads.
This year, the heightened invitation by Razon for medical and legal practitioners to render their expertise for free also draws big support from the MCGI Presiding Minister.
Bro. Eli has been inviting concerned professionals through his public broadcasts to support the call of the advocacy for volunteers to render their services for free, especially for their poor clients regardless of religious affiliation.
Since the campaign's launch in 2009, Bro. Eli's Ang Dating Daan group has been working hand in hand with UNTV to provide humanitarian services through its philantrophic arm, the Ang Dating Daan Foundation International.
UNTV and MCGI have been partners in offering medical and legal assistances on a daily basis.
This is apart from the scheduled medical-legal missions being held in remote and far-flung areas in the country.
Regular blood donation drives are also being mounted regularly and quarterly in support to the bloodletting activities of the Philippine Red Cross and Philippine Blood Center.
The same tandem is also responsible for the sustenance of the Free Transient Home, Infant Care Center and orphanages that cater to the individuals who need to be sheltered temporarily or for a longer period of time, may they be newborn or elderly.
(Written by: Emmy Borromeo)